---
Until the mid-nineteenth century, most architects had to rely on expert drawers to copy their drawings and distribute them. However, in the era of specialised architectural tools, it became much easier to be able to produce drawings more accurately and productively. Specialized instruments were used to copy lines, curves and arcs for a more realistic drawing. The plans and images before starting a building have evolved so much over the centuries in the history of the architectural design of Northern Ireland. From the first pencil sketches on a faded paper in Georgian times to the most sophisticated current 3D visualisation Belfast CGI that allows us not only to imagine but also to experience the final result of a project.
For centuries, drawings and paintings have been used to be able to represent finished structures before their construction. This process is what we know as architectural visualisation. From the 90s, paper drawings have turned into CAD and video and, after that, to real-time representations. This is how we get to modern visualisations we have nowadays.
---
Georgian era
Victorian era
20th-century era
21st-century era
---
Georgian era
Belfast was definitively consolidated in the 17th century after being established as a town by Sir Arthur Chichester. Unfortunately, there are hardly any remaining buildings of its first century as a town. However, we can refer to two very different buildings. The first one, The First Presbyterian Church, which was founded in 1644 and was installed in the old Rosemary Lane, I'm sure it sounds familiar as it is what we know today as Rosemary Street. The place started being used in 1695, but it wasn't completed until 1783 and it has been remodelled a few times after that.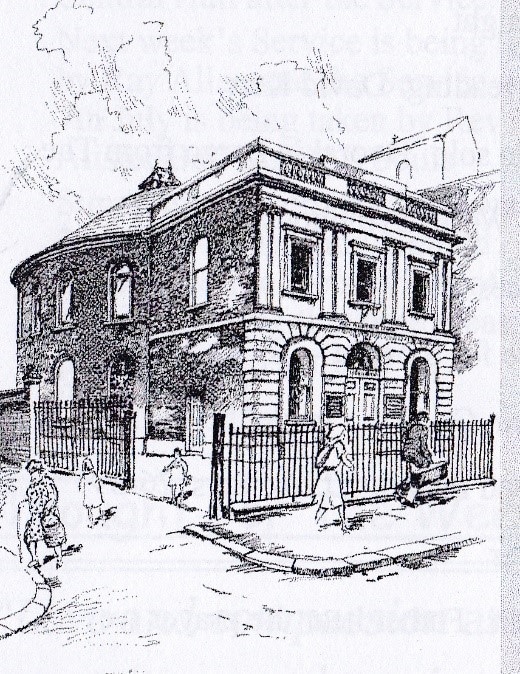 "The First Presbyterian Church is the oldest church building in use in Belfast"
And if you have thirsty for knowledge, another of the oldest buildings in Belfast is the iconic McHughs Pub, built as a private dwelling in 1711 and consolidated as a pub from 1715. These two very old buildings did not come out of anywhere, there was a whole process of construction that, as you can imagine, began on a small piece of paper.
Chichester Quay & High Street, 1831.
Another survivor of that time is the Clifton House Building (1774). Its beginnings are explained by several architects. Although his design was consulted to the Dubliner Thomas Cooley, the preparation of the drawings is due to the Scottish architect Robert Mylne, but the plans for the building were created by the editor of a local newspaper, Robert Joy. No doubt that was good teamworking skills, so it was!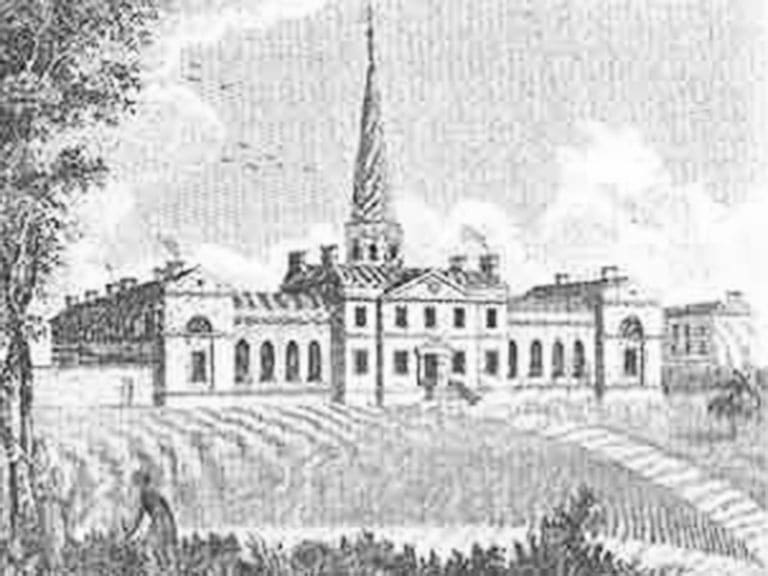 ---
Victorian era
If we travel a little in time, no need to drive the Delorean, we'll reach the Victorian age, where we'll find many more interesting examples. To give a few on this list, let's begin with the Lanyon building, or what we know today as Queen's University building.
Victorian architects used to make historical references, for example, Lanyon building has similarities with the Tudor-Gothic style to remember the medieval foundations of other ancient universities such as Oxford or Cambridge.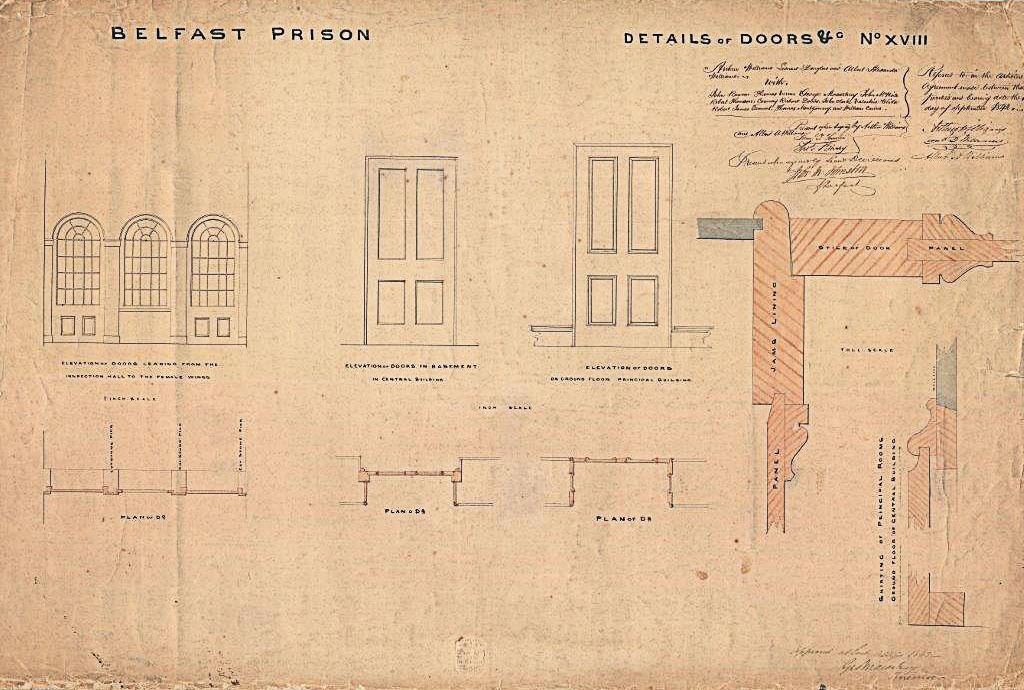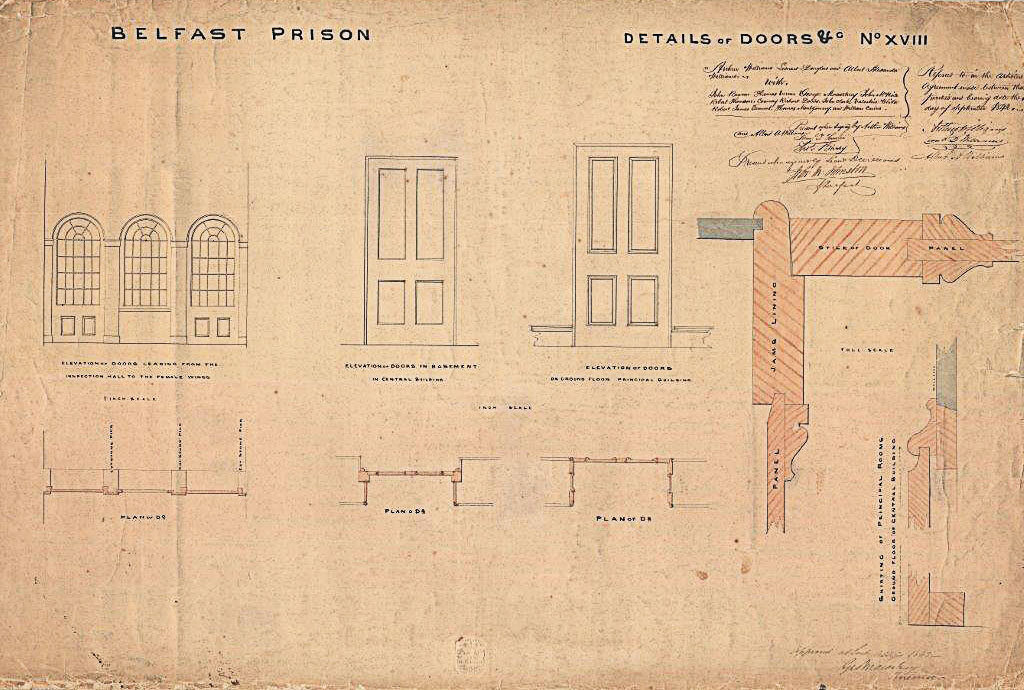 And about the same architect, we talk about Belfast Castle, which was designed by Charles Lanyon and his son under the signature Lanyon, Lynn and Lanyon and built between 1811 and 1870. This is, however, the second edition of this castle, since the first date to the twelfth century and it was located in Belfast city centre, although it was destroyed by a fire in 1708. (Fires, Belfast and devastated buildings, we could write another post about it!).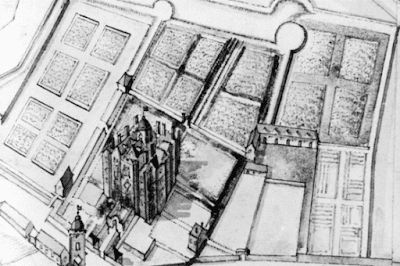 And one of my favourite buildings for its architectural design: the Scottish Providence Institution, designed by Lanyon's disciple, Robert Young. The Young & Mackenzie firm leaves us a lot of examples of their impressive architecture and here we have gathered some more sketches of that time. The large number of drawings that we have left of this company allows us to appreciate all the design changes carried out and appreciate the differences between what it was intended to be and what it actually was. For example, the Irish Presbyterian Church Buildings were supposed to have a 190ft corner-spire that was not built.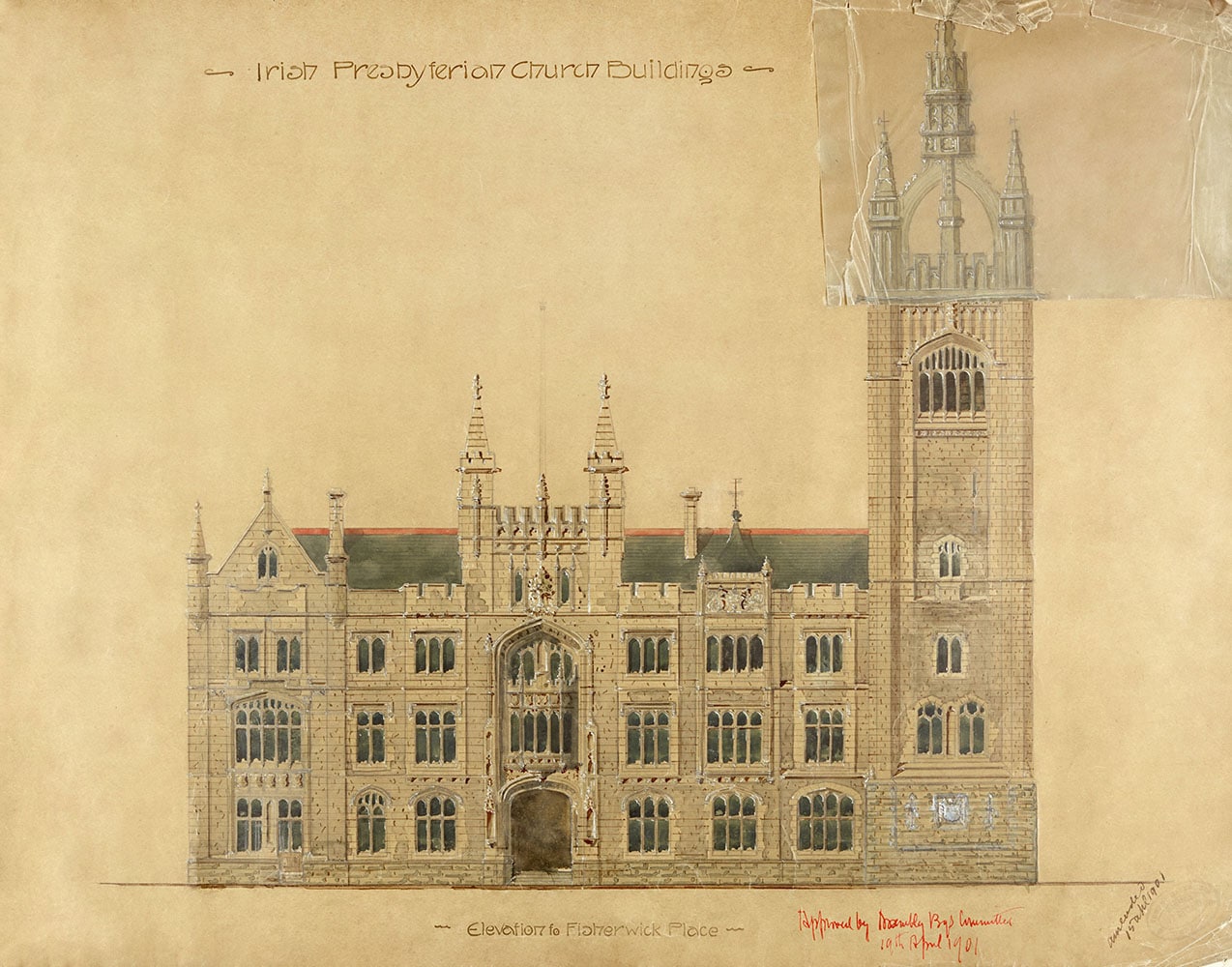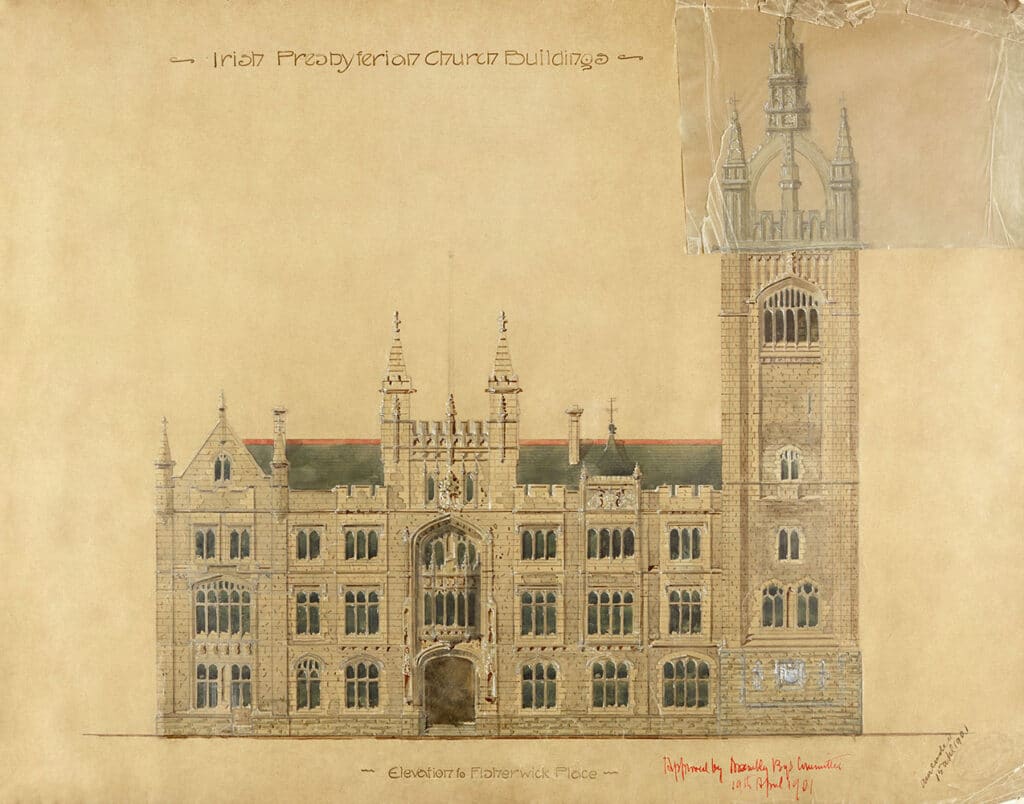 ---
20th Century Era – 3D Visualisation Belfast –
Getting closer to our time, although still much earlier than 3D visualisation Belfast was possible, we arrived at the construction of the emblematic City Hall. The plans for its construction began in 1888 when Queen Victoria gave Belfast the title of city. For this growing city, the architect Sir Alfred Brumwell Thomas had a budget of £ 369,000. Wow!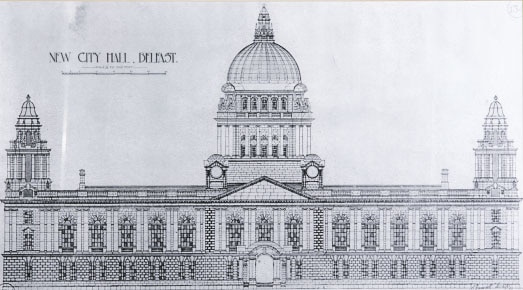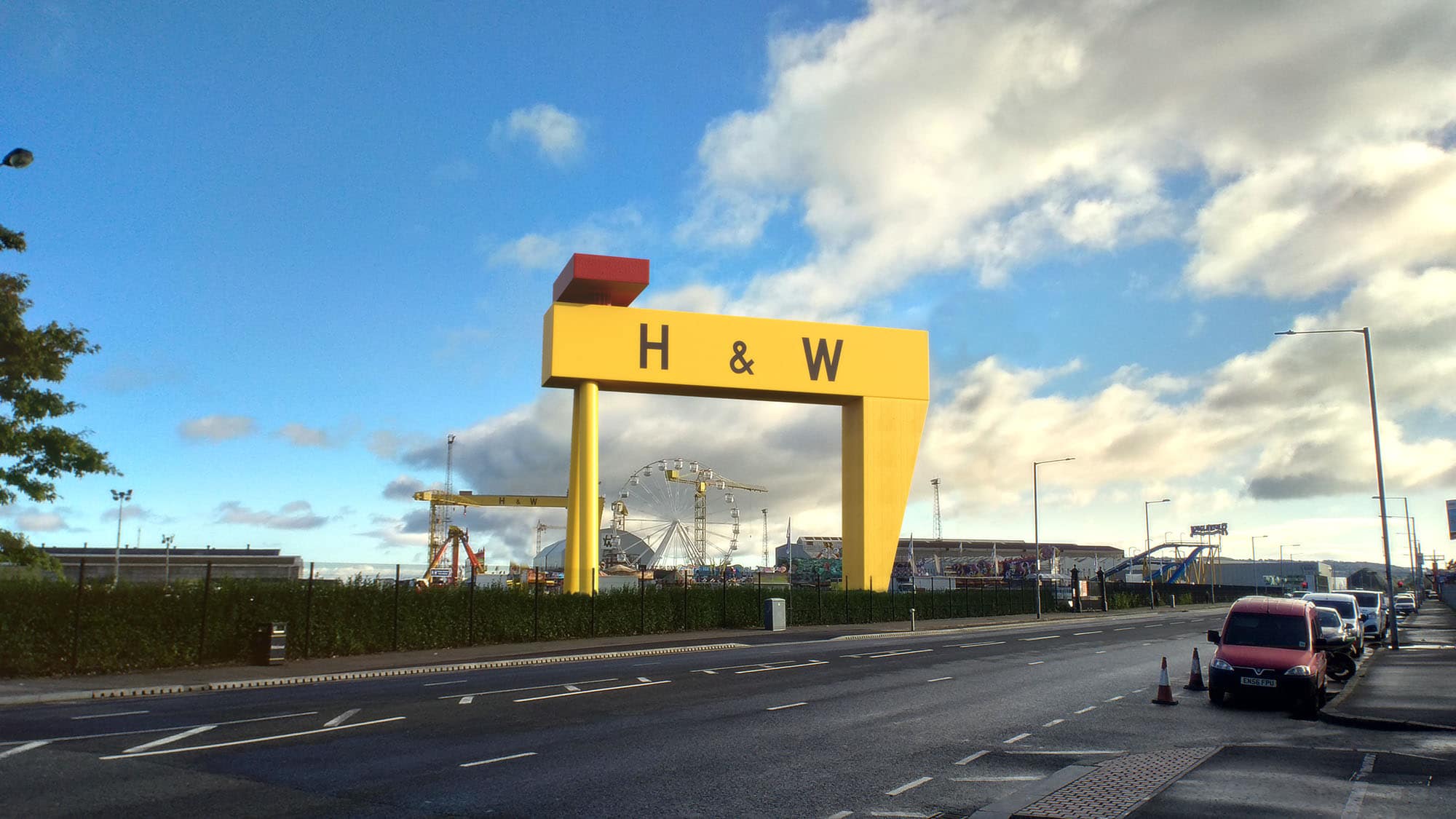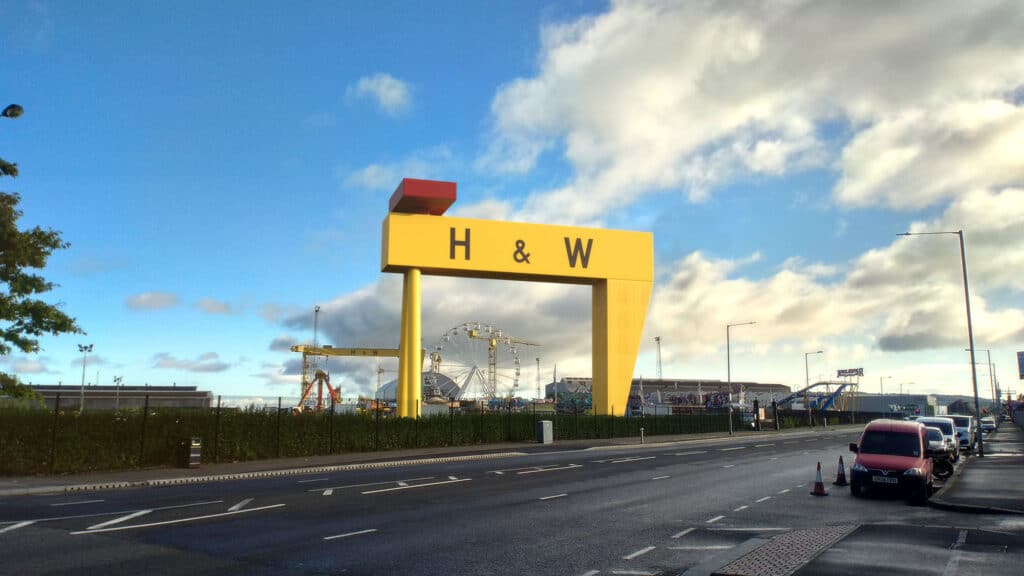 And another interesting fact: the local companies H&J Martin and WH Stephens also participated in the construction (surely they ring a bell!).
Another building of this time and fundamental in the history of Nothern Ireland is the Ulster Museum. James Cumming Wynnes followed a classic style that has nothing to do with the part added later by Francis Pym. We love the eclectic style that has remained today because it is like looking at one of those images where you slide the cursor and you can see the before and after of a project, isn't it?.
"The Ulster Museum was designed in a Classical style by James Cumming Wynnes and was built between 1924-1929 but the modern extension was designed by Francis Pym and built between 1966-1972. "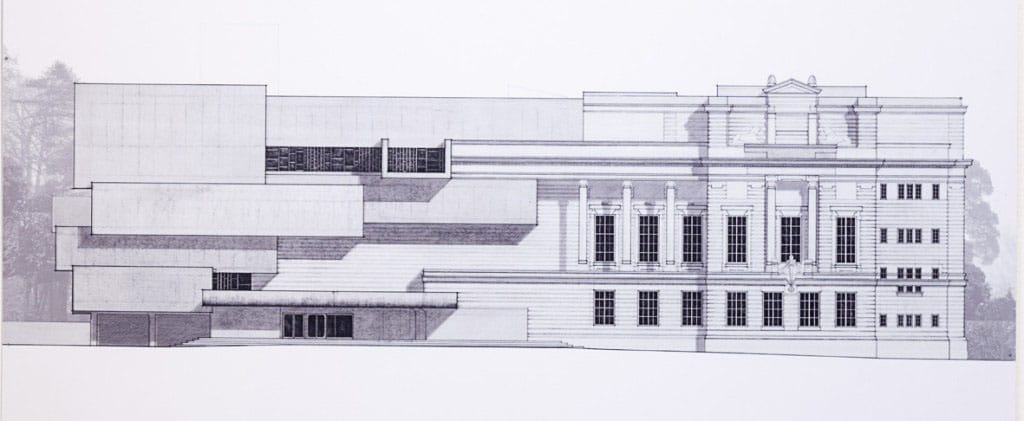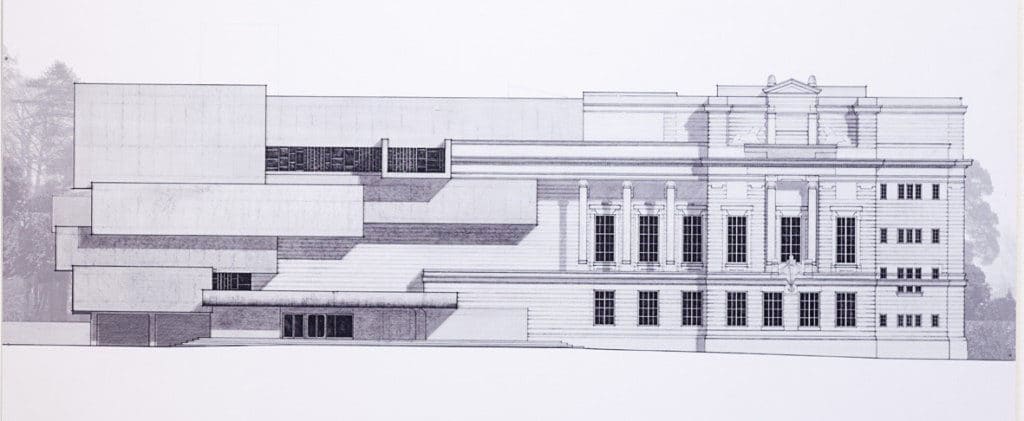 One more building that draws my attention, maybe because I see it every day when going to work, is the Broadcasting House, a neo-Georgian style building designed in 1936 by James Millar from Glasgow, also famous for his railway stations, did you know about that?.
And if we continue travelling through the architectural visualisation we'll get to the end of the 20th century, where the political situation is unequivocally reflected in the architecture. Robust buildings offering a safe place, like the Belfast City Hospital Tower (1986). Although its origins date back to a workhouse located on Lisburn road and designed by Charles Lanyon (yep, again!), the tower as we know it today was designed by Louis Adair Roche.
"The tower block, 15 storeys and 76 m high was designed by Louis Adair Roche and it was opened in 1986"
Another example is Windsor House (1974), whose structure was unfortunately damaged in 1992 and eventually has to be demolished years later to make room for the new Grand Central Hotel since last year.
---
21st century – 3D Visualisation Belfast –
And if we take the Glider, we'll reach the 21st century, where the architecture is characterized by modern buildings full of windows to let natural light pass through and reflect the colour of the sky, which is occasionally blue and without clouds.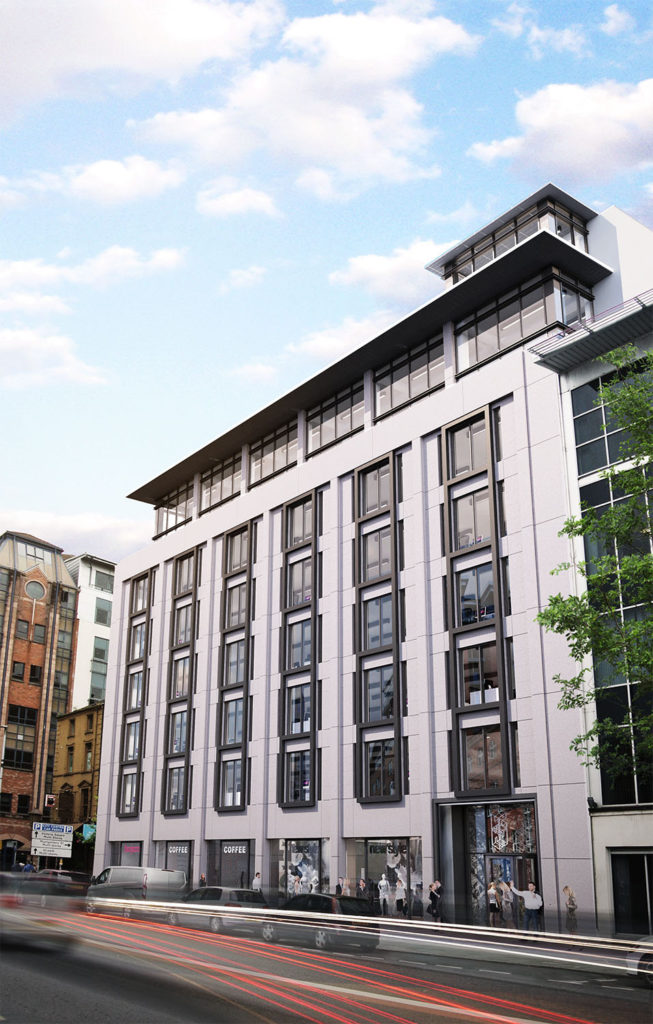 Thanks to this new type of representation 3D Visualisation Belfast, we have new forms of presentations for our clients. The architectural visualisation is now interactive and provides us with a total immersion in the project to be more aware of all the details and features. The architectural visualisation nowadays must be in consonance: realistic images full of careful details that make us believe that we are looking at a photograph.
Belfast city is coming back to life. After decades of the Troubles and wide discrepancies about politics and religion, the capital of Northern Ireland means peace and modernity, surrounded by renowned architects and cosmopolitan elements that combine perfectly with its oldest landmarks.


The urban landscape of Belfast is a mixture of industry, arts, culture, and commerce, making the city a very attractive destination for architects and designers. Influenced by Irish and British styles, with allusions to the shipbuilding and linen industry, the city offers endless possibilities for the most creative souls.
---
Image References
---
---
CREATED BY
Cristina Maldonado